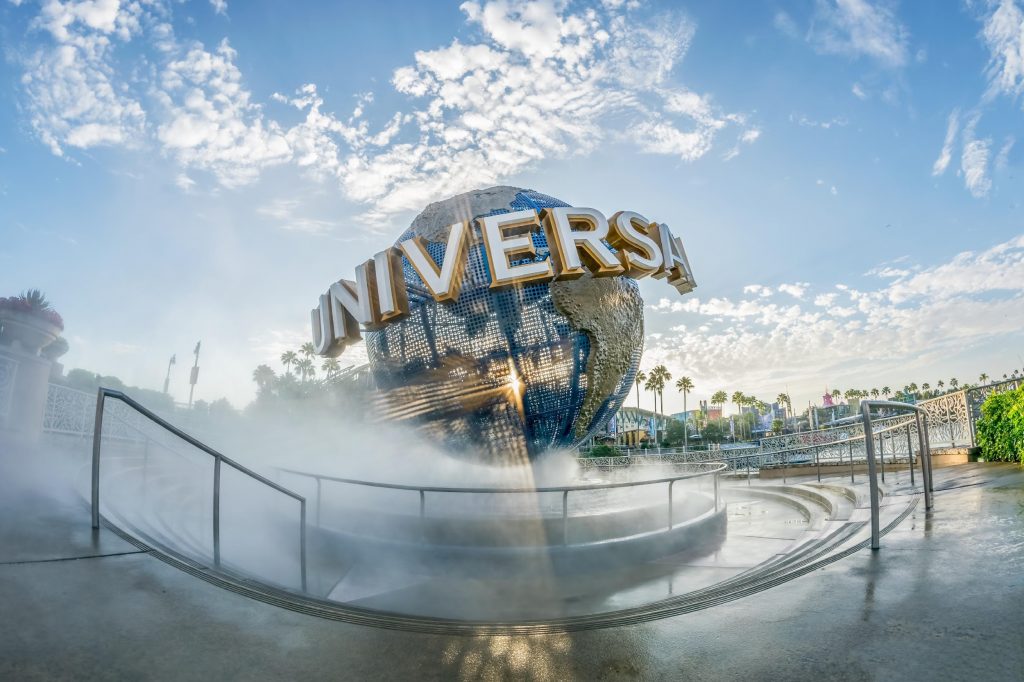 A visit to Universal Orlando Resort™ is an exciting time for any family or group of friends. Seeing the magic behind the most popular movies on the silver screen combined with the fabulous rides and shows makes for a thrilling experience.
The park is packed with authentic props and rides themed around some of Hollywood's biggest hits. Choosing one of the many discounted Universal Orlando Resort™ packages available at aRes Travel is a great way to save money. You can also get a convenient all-in-one deal on your accommodation and tickets to the park.
We've assembled a list of some of the best hotel options to choose when you visit Universal Orlando Resort™, comparing price with convenience to find options that meet the needs of all types of travelers. Each of these establishments is sure to provide excellent service and make your stay at Universal Orlando Resort™ an adventure to remember.
DoubleTree by Hilton at the Entrance to Universal Orlando Resort™
DoubleTree by Hilton offers the quality of the renowned Hilton name at an affordable price. The clean and luxurious rooms will keep you comfortable during your stay, but you won't be breaking the bank paying for a fancy suite. The hotel is right by the park entrance. We think it's one of the best options for families and traveling groups.
Endless Summer Resort
This fun, budget-friendly hotel is a great option for families. Placing you right in the park, this a perfect way to experience Universal Orlando Resort™ and get the most out of your visit. The resort has a beach theme — ideal for relaxing and enjoying the summer — complemented by a beautiful lake just outside the hotel.
It's the largest out of the eight on-site hotels at Universal Orlando Resort™, with a combined total of 2,800 rooms. For many, staying at the Endless Summer Resort is part of the quintessential Universal Orlando Resort™ experience.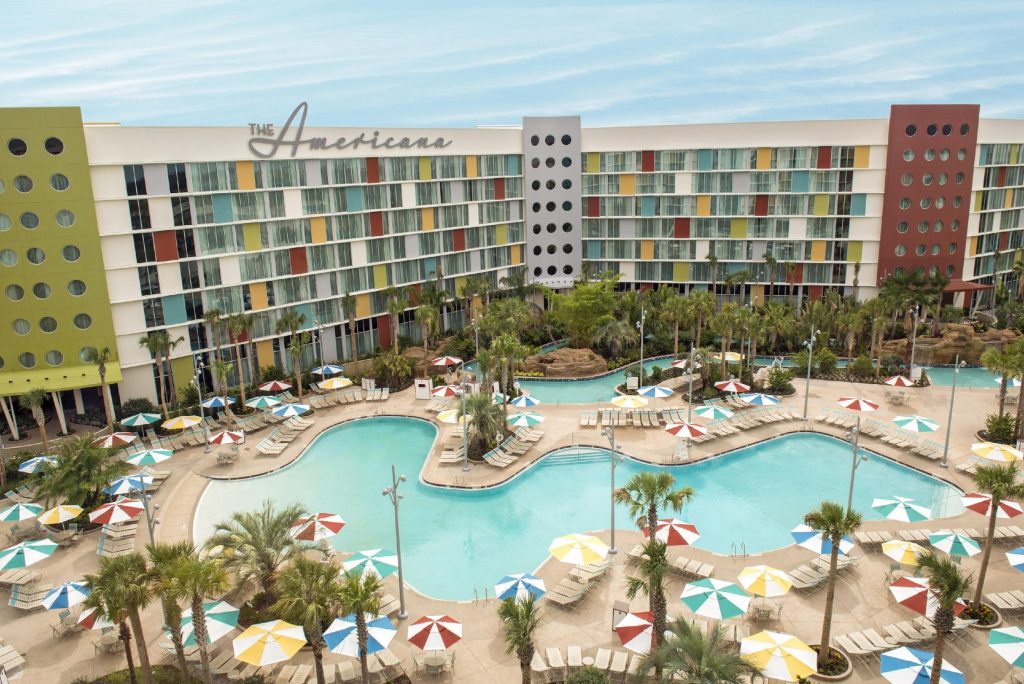 3. Four Points by Sheraton Orlando Studio City
Much like Hilton, the Sheraton brand name assures visitors of its quality and reliability. This glamorous, beautifully lit hotel puts you walking distance from the park, with stylish rooms and stunning views of the surrounding area.
4. Portofino Bay Hotel
This gorgeous on-site hotel charges a little more than the other options available. However, it offers a relaxing, upscale experience for families and couples who need a break from the chaos of the park. Although it's not small, with 750 rooms, the expansive layout gives a great feeling of comfort and calm during your stay. It is home to a full-service spa to help you unwind after a long day of fun and excitement.
For exclusive deals on cheap Universal Studios Orlando™ tickets, amazing savings on packages and hotels, and some of the lowest prices on travel, call 1 (800) 434-7894 (international callers use +1 (619) 546-5622) to speak with an aRes Travel planning expert seven days a week, or book online now.