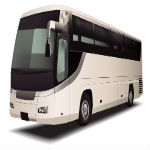 Anyone visiting the Hawaiian islands will find that there is much to do. On the island of Oahu, one of the most popular vacation and honeymoon destinations is Waikiki. Waikiki is a neighborhood in the capital city of Honolulu, and one of its most iconic features is Waikiki Beach, which is lined with hotels and is an ideal spot for swimming and sunbathing. In a striking contrast to the pristine beachfront, Diamond Head Monument sits just beyond the city. Diamond Head, which is also known as Leahi, is a volcanic crater that offers great opportunities for hiking and incredible views of the surrounding island. Vacationers looking to take Tours in Waikiki often start here, and can enjoy an after-hike meal at one of the many restaurants and cafes positioned near the bottom of the slope.
The waters off of Waikiki Beach are some of the most famous in the world. The waves provide an ideal location for surfing. If you do not know how to surf, there are plenty of beginner lessons available. People can also kayak, paddle board, and snorkel in this area. While the beach does tend to get crowded, it offers a variety of restaurants, native art shops, and entertainment. Live music and hula dancing shows are among some of the entertainment offered on Waikiki Beach. For the more adventurous, submarine tours, whale watching, jet skiing, and para-sailing are also offered in Tours of Waikiki.
Tourists looking to explore the area outside of the beachfront may Choose VIP Trans of Waikiki, or venture out on foot. Nearby is Fort DeRussy Beach Park, which is a great location for families who are looking to get away from the bustling crowds on the main beach. Located near a military resort and the Hawaii Army Museum, this park features a smaller, quiet beach and plenty of shaded, grassy areas with charcoal grills for picnicking. For cultural and educational entertainment, the Waikiki Aquarium and Honolulu Zoo feature a variety of exotic and native wildlife. Admission fees are very reasonable and there are many activities and areas for children at both the aquarium and the zoo, so parents will find these to be excellent spots to visit. To find out more about how you can experience all that Waikiki has to offer, visit the website.